By Michelle Strickland, Aging.com
Mental health services are increasingly important for senior citizens, who often experience a range of issues such as depression, anxiety, loneliness, and cognitive decline. However, finding the right mental health services for elderly loved ones can be challenging. To ensure that your loved one receives the best care possible, here are some important factors to consider when choosing mental health services.
Evaluate the Needs of Your Loved One
The first step in choosing mental health services for your elderly loved one is assessing their needs. You should consider their current mental health status, any past mental health or medical conditions, as well as their personality and preferences. For example, if your loved one has dementia, you may need to look for providers with experience in dealing with dementia patients.
Look for Experience and Qualifications
It is important to look for mental health professionals or services with experience and qualifications in dealing with senior citizens. Some mental health professionals may specialize in treating certain age groups or conditions, so it is best to find one that is well-versed in treating elderly patients and their unique challenges.
Check Availability
You should also consider the availability of the mental health services you are considering. Look for providers with flexible schedules or in-home services, which can be more convenient for seniors who may have mobility issues or transportation limitations. If your loved one is comfortable using technology, consider the wealth of online mental health resources available today.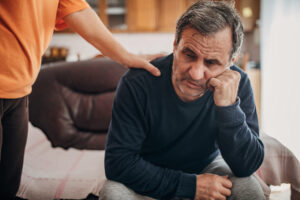 Consider the Cost
Mental health services can be expensive, so consider the cost when choosing a provider. Check to see if they accept Medicare, Medicaid, or private insurance, and ask about any out-of-pocket expenses. If your loved one is a veteran of the armed forces, you can talk to the VA or other veteran service organizations about cost-covered therapy options. It is also essential to weigh the cost against the quality of care and the value you are getting.
Get Referrals and Recommendations
Getting referrals and recommendations from healthcare professionals, friends, or family members who have had positive experiences with mental health services can be helpful. Ask around to get a feel for who is available in your area and who you can trust.
Check for Reviews and Ratings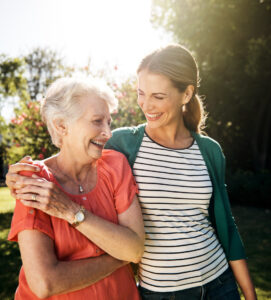 Finally, check online for reviews and ratings of the mental health service providers you are considering. Look for providers with positive reviews and high ratings, and be wary of those with negative reviews or low ratings.
Choosing mental health services for elderly loved ones can be challenging, but by evaluating their needs, looking for experience and qualifications, checking availability, considering cost, getting referrals and recommendations, and checking for reviews and ratings, you can make a more informed decision. Remember that finding the right mental health services can significantly impact your loved one's mental health and overall well-being.