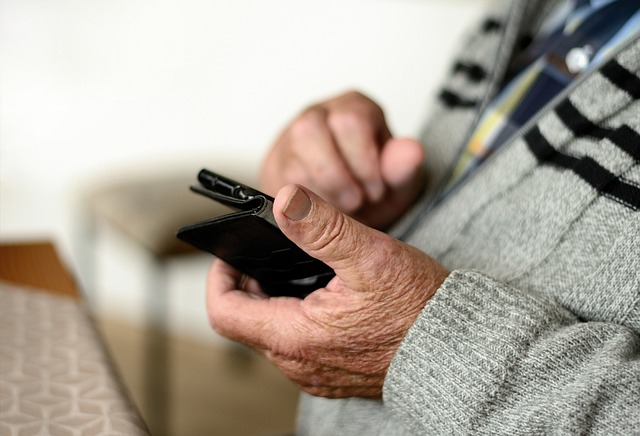 Seniors face unique health challenges and have higher heart disease, stroke, cancer, and diabetes rates than younger adults. Cognitive health can also suffer as we age, and seniors struggle with dementia and depression more than ever before. Older adults also risk more physical injuries from trips, slips, or falls and need extended recovery periods for any injury or illness. Read more to learn how technology can help keep seniors healthy.
Reevaluating Your HealthCare Coverage
As you age, it's essential to reevaluate your healthcare coverage every year to ensure your healthcare plan matches your needs. Take a moment to think about the healthcare services you accessed last year, the doctors you visited, and the specialists you saw. Did you visit an audiologist, optometrist, or cardiologist? Were these visits all covered?
If you've been paying out of pocket for your healthcare, then take advantage of the Medicare Open Enrollment Period from October 15 to December 7 and switch to a healthcare coverage plan that matches your needs. If your healthcare coverage isn't the right plan, then change it.
Use Technology to Research Coverage Plans
Reviewing your current healthcare coverage can seem daunting. Technology can help you sift through all the information and find the best healthcare coverage, provider. Using your smartphone or desktop computer, you can access a wealth of valuable information and compare healthcare plans and providers from the comfort of your own home. Start by reviewing your current plan by accessing your provider's website and finding out precisely what your current plan covers. Next, think about the services you'd like to access in the year ahead and search for the coverage plan that will meet your needs.
The Benefits of a Medicare Advantage Plan
Using your smartphone or computer, access more information about the Medicare Advantage plan, and assess if it's right for you. If you've been accessing more services this past year and paying for some of them yourself, consider an Advantage plan that will give you the coverage you need. These plans provide expanded prescription coverage, so you won't have to pay for your pills. They also cover vision services, dental care, and hearing tests. Additionally, some plans will also cover the fees for wellness or fitness programs. You can maintain your health before you get sick. Spend some time online researching various providers because coverage policies will change between providers.
Use Technology to Track Your Health
Technology can keep you healthy. Health-tracking apps can monitor everything from your heart rate and blood pressure to your sleep patterns and daily activity. Fitness trackers and smartwatches linked to your smartphone can provide even more information and boost your wellness. You will easily see your fitness levels and activity. You will have in-depth knowledge of your health measures. Seeing your health and wellness in a whole new way will motivate you to change your daily routines, be more active, eat better, and look after your health.
You can accessorize your smartwatch by adding a wide range of different watch bands, which will help keep it secure to your body.
Use Technology to Help Family Track Your Health
If you have a degenerative disease or illness but can still live independently, consider giving your family the option to keep tabs on you from a distance. Room sensors like those offered by Zemplee provide a clear picture of your daily behaviors and monitor any changes that could be considered concerning events. Room sensing technology is not spying. Rather than cameras or mics, Zemplee employs artificial intelligence to gather data that will determine whether there is a health problem so it can send alerts to family or your doctor.
Use Technology to Overcome Health Obstacles
While not terminal, some health disorders can become progressively challenging to manage and bear over time. With early treatment, you can limit the progression, but clinical trials are also worth considering. For example, if you suffer from an eye disorder like macular degeneration, you won't find a cure. However, clinical trials using immunomodulators, VEGF inhibitors, and new implants can limit the advancement of blindness, potentially allowing you to maintain your eyesight longer. Tap into online resources to help you connect with a clinical trial that fits your disorder.
There's a lot you can do with technology to maintain your health. Make the most of Open Enrollment season to reevaluate your Medicare coverage. Find a great fitness app, or use wearable technology to motivate you to stay active and track your fitness. You may even want to invest in Zemplee to help your family keep tabs on your movement. Lastly, consider a clinical trial to slow disease progression. The cumulative effect of implementing technological advancements is improved longevity and quality of life.
This blog post is a contribution from Zemplee Blog's Guest writer Bob Shannon
About Bob Shannon
Bob Shannon created SeniorsMeet along with his wife, Mary. Their goal is to create an online meeting place for seniors like themselves who thrive on community. The site offers information and resources that are helpful to seniors as well as ways to keep in touch. Contact: bob@seniorsmeet.org